Need a Loan?
Apply for a Loan
Skip-A-Payment
Loan Calculator
Loan Resources
Loan Rates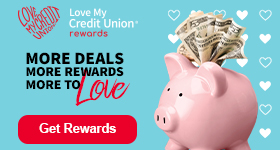 AFCU offers loans for many purposes. Plus, at YOUR credit union you get easy applications, fast approval and confidential service with the BEST loan officers in town (Yeah, you'll agree too once you've met our Karen and Teresa.)

We offer 1st and 2nd mortgages, Home equity loans and purchase money loans.

Not only do we have great rates, we have a term that will fit your needs and add-on products to help you save.
---
Indirect Lending!
With Indirect Lending, you still get our low AFCU rate on the lot of participating dealerships. Whether it's on the weekend or after regular business hours. Just let them know your an Audubon Federal Credit Union member and you'll receive the same low rate you would if you had come in to see Jessica or Teresa. It's fast, convenient and easy.

The program is convenient if you are out shopping and decide to buy. A pre-approval before you go shopping will give you the ability to bargain with confidence of knowing you already have the money.

Click on the dealership your interested in for shopping after hours or on a rainy day.
---